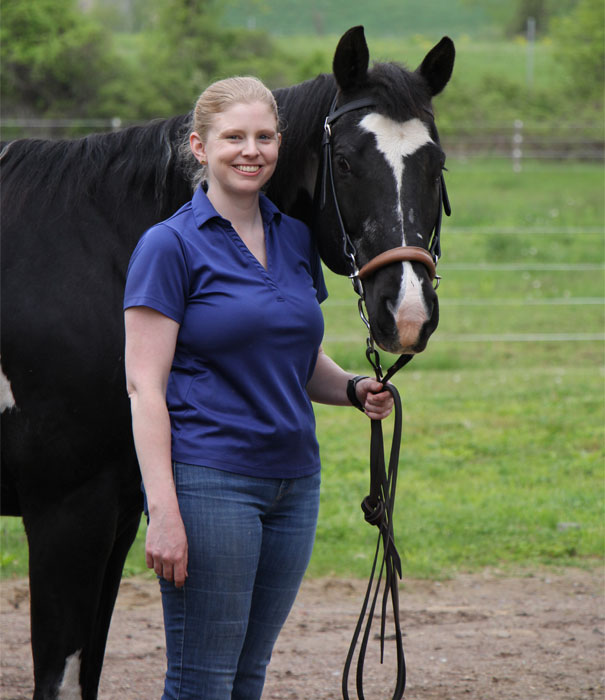 Meet Dr. Christine Whalin
Dr. Christine Whalin grew up outside of Denver, Colorado and always wanted to be a veterinarian. Her passion for horses started in second grade, when she started taking riding lessons with her best friend. She was hooked. Dr. Whalin grew up riding Arabian horses, pleasure horses, and basically any horse anyone would let her ride. Dr Whalin loves jumping and cross country and competed in three-day eventing in high school and college.
Dr. Whalin graduated from Miami University in Oxford, Ohio in 2010 with a Bachelor of Arts in Zoology and Environmental Science. She attended Colorado State University College of Veterinary Medicine and Biomedical Sciences in Fort Collins, Colorado and graduated with her Doctorate of Veterinary Medicine in 2015.
Dr. Whalin then went to work in Utah as a dairy veterinarian, but sorely missed working with horses. She decided to do an equine internship, and was accepted to an internship position with New England Equine Practice in Patterson, New York. Dr. Whalin completed her internship year, and then continued on for another two years while completing a residency in equine practice with the American Board of Veterinary Practitioners (ABVP). After 4 years of training, writing papers, continuing education and studying, Dr. Whalin became a Diplomate of ABVP in Equine Practice in 2020.
Dr. Whalin joined Advanced Equine of the Hudson Valley in 2019, after completing her residency. Her particular interests include lameness, wellness, surgery, internal medicine and dentistry. She loves being an equine veterinarian and working with horses and their people. She enjoys finding new ways to tackle old problems and incorporating new research and treatments into case management.
Dr. Whalin has two cats, Wash and Zoe, and she enjoys cooking-particularly baking, hiking, world travel, road biking, reading, horseback riding and has cultivated an interest in wine and whiskey.
ABVP Certifies Veterinarian In Equine Practice
Christine Whalin, DVM, of Pawling, NY, has been certified as a Diplomate by the American Board of Veterinary Practitioners (ABVP) specializing in Equine Practice.
Dr. Whalin mastered a rigorous and demanding application process and certification examination in order to obtain Diplomate status. To qualify to sit for the extensive examination, a veterinarian must complete either a residency program or six years of clinical veterinary practice. In addition, two case reports, references, descriptions of practice procedures, and professional education records must be submitted and pass review. This year's examination was given proctored on-line on October 14th.
Dr. Whalin is a graduate of Colorado State University, College of Veterinary Medicine and Biomedical Sciences. She currently practices at Advanced Equine of the Hudson Valley based in Fishkill, NY.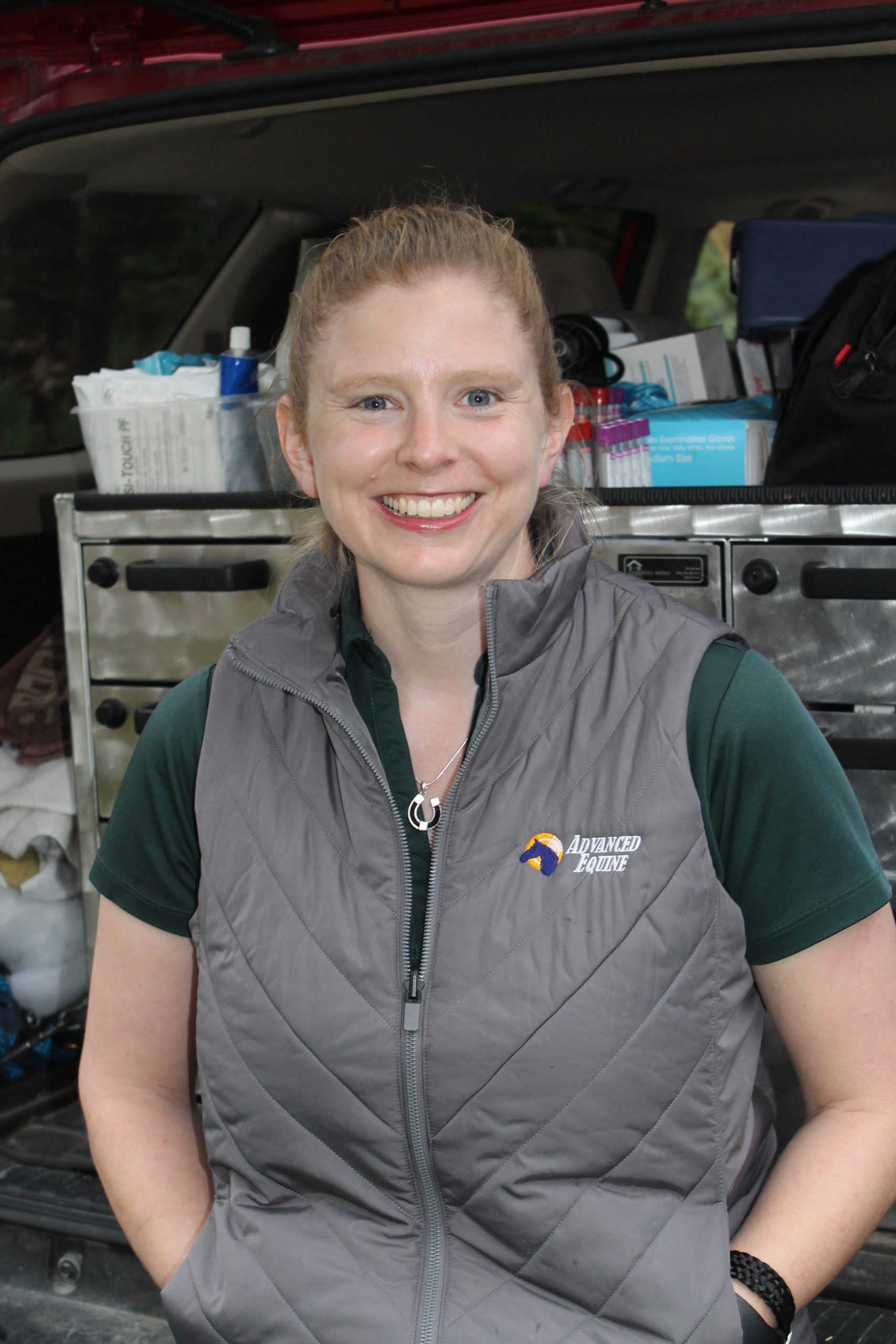 The American Board of Veterinary Practitioners was established in 1978. It is one of the twenty-two veterinary specialty groups accredited by a special committee of the American Board of Veterinary Specialists, a division of the American Veterinary Medical Association, to recognize excellence in clinical practice through the certification of species-oriented specialists. Over 900 veterinarians worldwide are certified in one of ABVP's eleven practice categories: Avian, Beef Cattle, Canine and Feline, Dairy, Equine, Exotic Companion Mammal, Feline, Food Animal, Reptile and Amphibian, Shelter Medicine and Swint Health Management. For more information about ABVP, please visit
www.abvp.com
.
Articles Written On Dr. Whalin's Certification