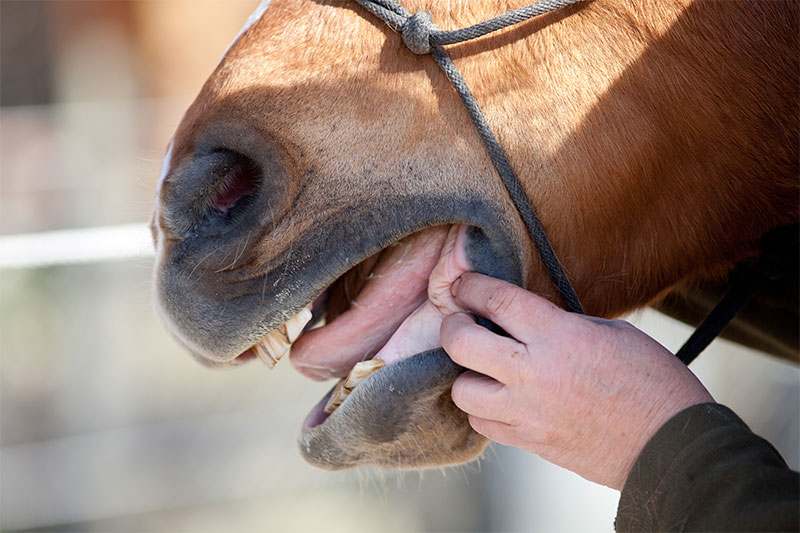 Dental health is important for maintaining a healthy, high-performing horse. Good dental health helps horses wear their bits comfortably and perform without pain or discomfort. They can also chew their food comfortably while avoiding soft tissue injuries inside the mouth. A horse with healthy teeth can get proper nutrition and take in enough calories.
Without receiving proper dental care throughout their lives, horses are, unfortunately, especially prone to developing a variety of dental problems.
Why Are Horses So Susceptible to Dental Health Issues?
The primary reason horses are highly prone to developing dental health issues without ongoing dental care is their domestication.
Wild horses spend around 18 hours each day feeding on forage. So, wild horses spend the vast majority of their days chewing with a broad horizontal grinding pattern. Additionally, while chewing on forage, wild horses predominantly hold their heads at an angle that keeps them low to the ground.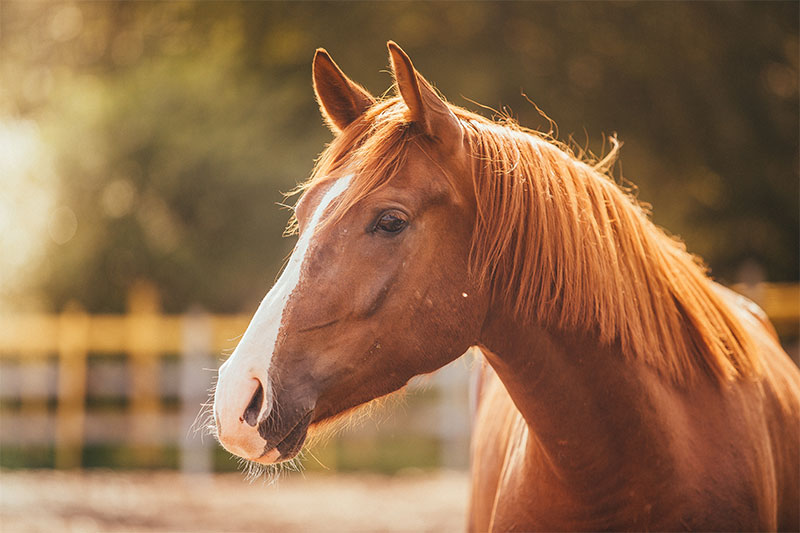 Domestic horses, on the other hand, do not have the opportunity to forage or to feed on forage as often or for as long as wild horses. They also often eat feed from elevated containers which changes the angle of their jawbones and the way their bites come together when they chew.
Despite their domestication, the teeth of domestic horses still grow to accommodate and are designed for a wild lifestyle of foraging. As a result, they can suffer from a variety of dental problems that arise from the odd, unnatural wear patterns that develop on their teeth while spending their days eating a domestic diet comprised of few foraging opportunities, elevated hay feeding, and grain-based feeds.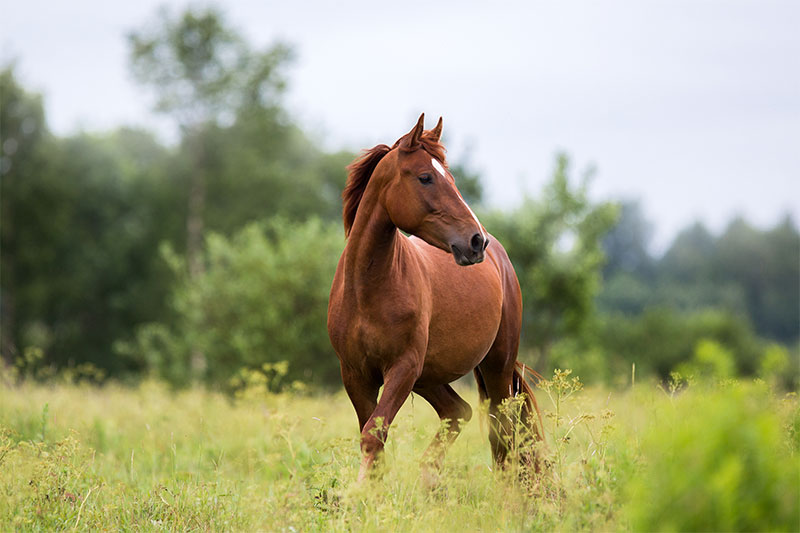 Common Dental Problems in Horses
Comprehensive Equine Dentistry With Advanced Equine of the Hudson Valley
At Advanced Equine of the Hudson Valley, we place a strong emphasis on lifelong dental examination and care for horses because we know the detrimental effect that even minor dental problems can have on a horse's health, wellbeing, and performance.
Equine dental care should begin when horses are foals to ensure proper development, and comprehensive dental care should continue throughout adulthood to ensure thorough maintenance and the early detection and treatment of any developing dental problems.
To learn more about equine dentistry or to schedule an examination for your horse with an experienced equine veterinarian, we welcome you to contact Advanced Equine of the Hudson Valley today.