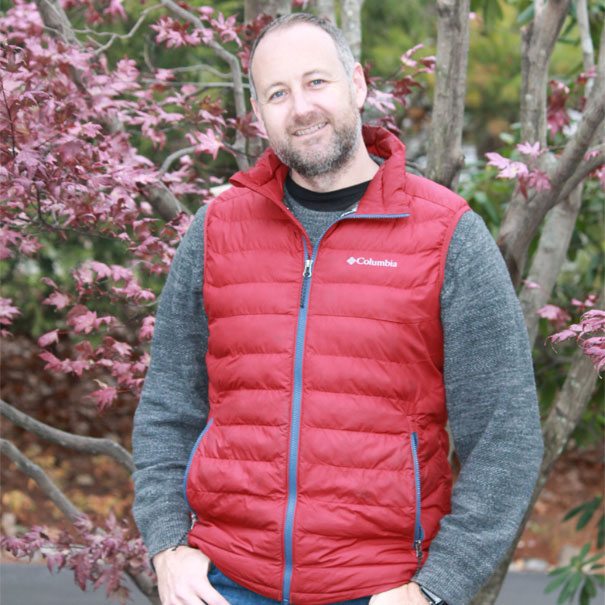 Meet Dr. Jeremy Frederick
Dr. Jeremy Frederick grew up in London, Ontario and is a 2005 graduate of the Ontario Veterinary College. After earning his doctorate, he completed an internship at the University of Minnesota rotating in medicine, surgery and ambulatory services. Dr. Frederick continued his training completing a three-year residency in Large Animal Internal Medicine at the University of Florida, working with horses of all ages and disciplines. In 2011, Dr. Frederick finished additional training and became a Certified Veterinary Acupuncturist. His professional interests include equine internal and sports medicine, as well as critical care for horses of all ages. Dr. Frederick works closely with other veterinarians to optimize the treatment success for a multitude of conditions.
Dr. Frederick has been widely published in several well-known veterinary journals, including Journal of Veterinary Internal Medicine, Journal of the American Veterinary Medical Association, Equine Veterinary Journal, Veterinary Record, and Veterinary Surgery. In addition to his clinical veterinary practice, Dr. Frederick is an adjunct professor at Westchester Community College.
Dr. Frederick became interested in veterinary medicine early in life and was mentored by his family veterinarian in Canada. During his education, he was exposed to new developments in veterinary medicine that led him to pursue advanced training, which enhanced his understanding of disease processes and treatments. He will tell you that the most rewarding aspect of his equine practice is his work in neonatal medicine. As an acupuncturist, he loves being able to help improve comfort and quality of life, especially in his senior patients.
Outside of veterinary work, Dr. Frederick shares his life with his wife Hope and son, Jaxson. He enjoys spending time outside with his Golden Retriever, Stella; activities such as, golf, hockey, and snowboarding; riding motorcycles; and traveling. One of the most amazing places he's ever traveled to was New Zealand, where he went glacier hiking. He and his wife have a great time sampling the fare at local breweries and wineries, and he says that if he ever stumbled upon a million dollars, he would consider starting one of his own!